II Meeting Forum for doctoral researchers
The Health Research Institute of the Hospital Clínico San Carlos (IdISSC) is holding the II Meeting Forum for researchers who are developing their doctoral thesis on Friday 23 June at 13:30.
This forum aims to encourage the sharing of knowledge and experiences that will help to facilitate the methodological advancement of your objectives.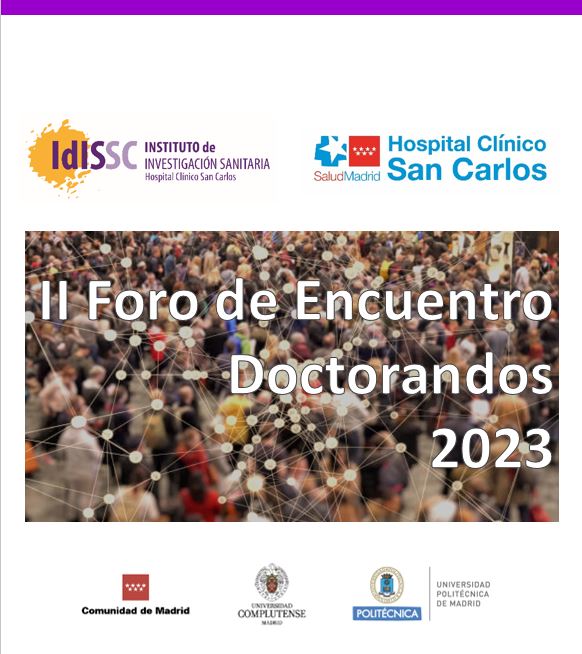 If you are interested in attending, please fill in the following form and we will contact you to inform you of the details.
APPLICATION FOR REGISTRATION